A powerful platform for pros.
Affordable prices for everyone.
Upgrade, downgrade, or cancel anytime.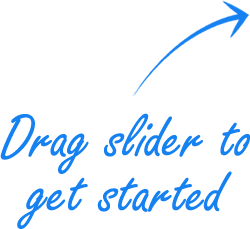 1k
5k
10k
25k
100k
250k
500k
1M
Number of Contacts
Monthly Costs
Frequently Asked Questions
What kind of ROI should I expect? What is your ROI guarantee?
Our customers generally earn $20-$40 for every dollar invested in ShopMessage. Some customers that use multiple Growth Tools (to build their Messenger list) and Flows (to message customers) see a return on investment as high as $200 for every $1 invested in ShopMessage.
We guarantee that you will see at minimum a 4x ROI in your first paid month with ShopMessage, or we will refund the difference. The only condition is that you have Growth Tools and Flows active for the entire month and you follow ShopMessage general best practices. 
I don't have any Facebook Messenger subscribers. Can I still use ShopMessage?
Yes. ShopMessage has a suite of tools and integrations to help you build your Facebook Messenger subscriber list. It's like building an email list, but even easier for customers to opt-in. Messenger subscribers are 10x more valuable than email subscribers. ShopMessage plans start at only $9 / month to make it simple and affordable for you to build your Facebook Messenger list.
What's the cancellation policy?
You can cancel anytime. If you cancel within your free trial period you will not be billed. Of course, we can't help but boast than our customers see such great results that cancelations are rare.
What eCommerce platforms do you support?
ShopMessage works with any eCommerce platform including (but not limited to) Shopify, Magento, WooCommerce, Big Commerce, Salesforce Commerce Cloud, and SAP Hybris.
What is a "contact"?
A "contact" for the purposes of billing is someone that you send a message to in a given month. You can send unlimited messages to a contact at no additional cost.