Use campaigns to start conversations that convert.
90% of shoppers leave without purchasing. Brands use ShopMessage to recover lost revenue by automatically sending personalized reminders through Messenger. This can be more than 10x more effective than email due to higher opt-in rates and a better messaging experience.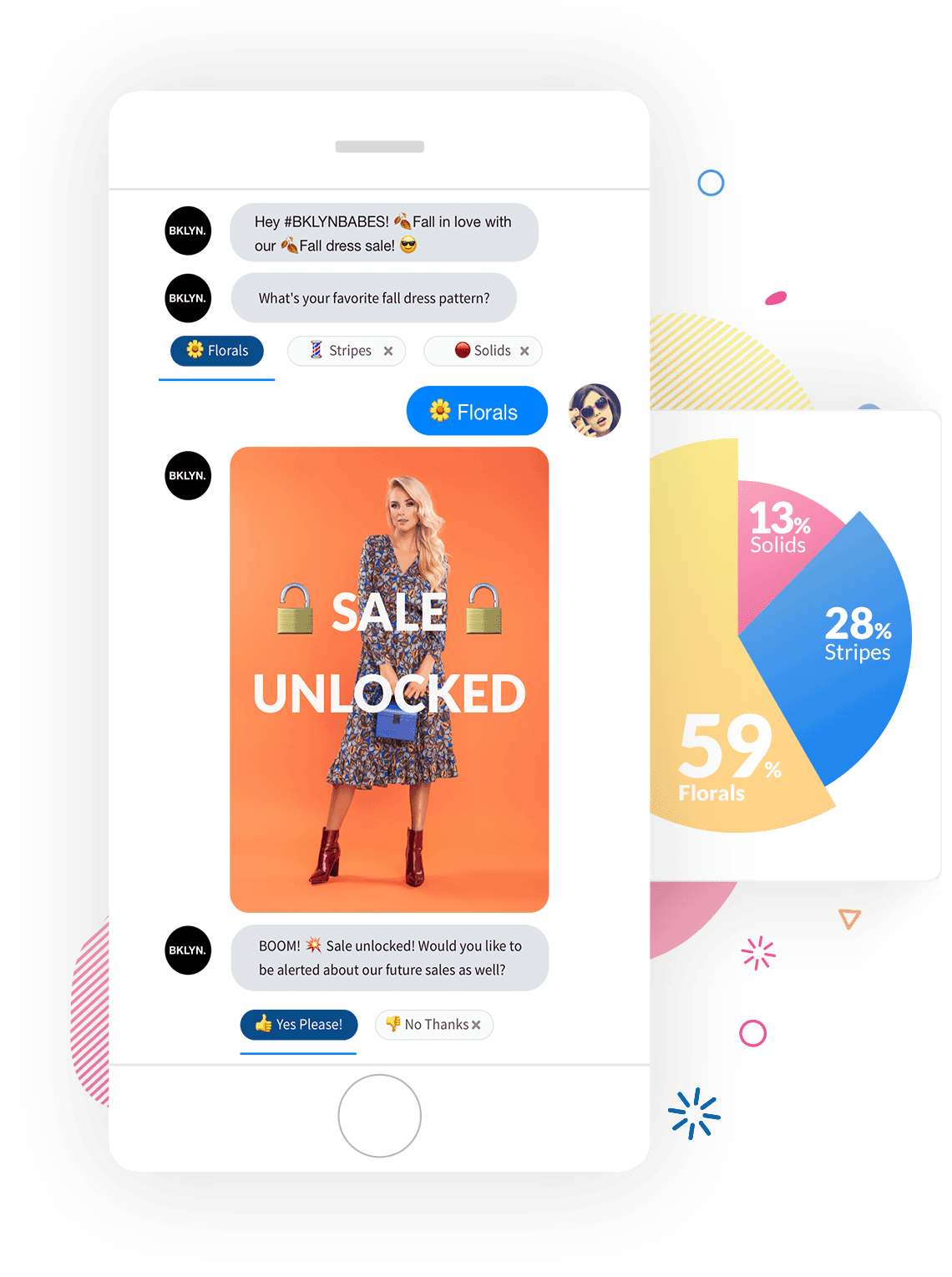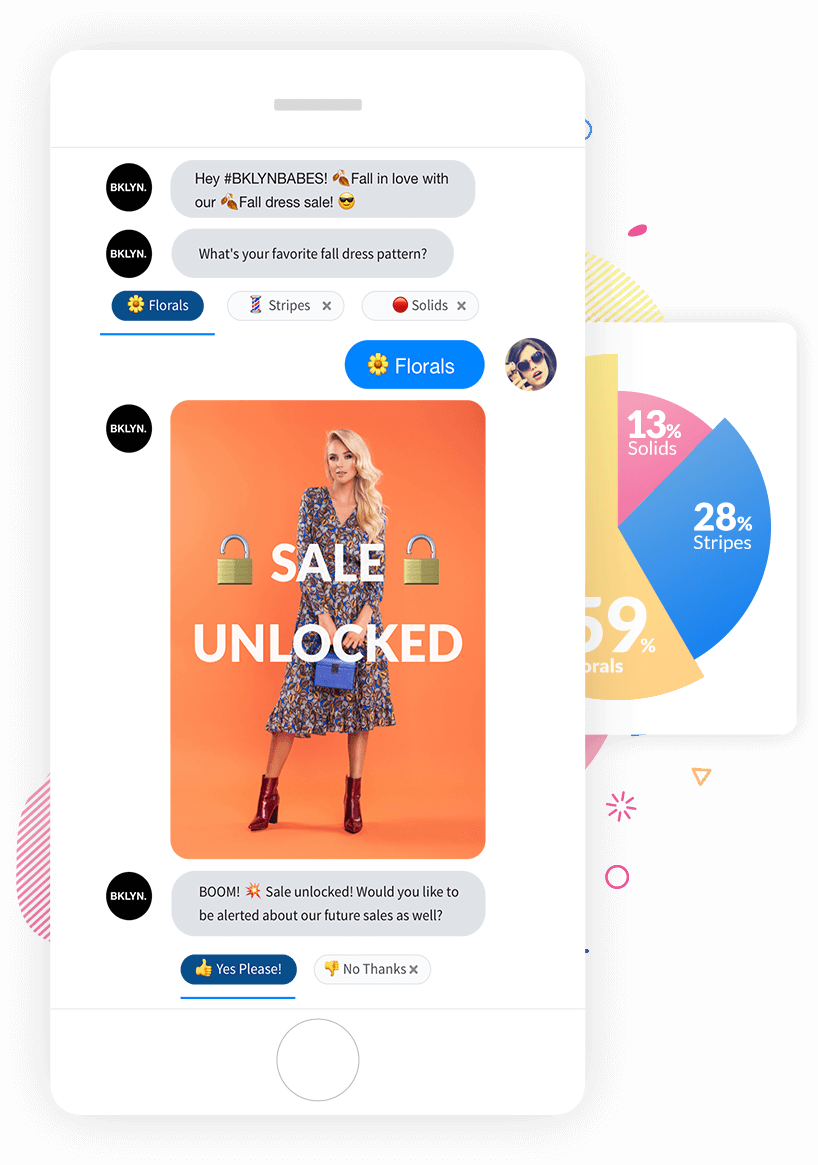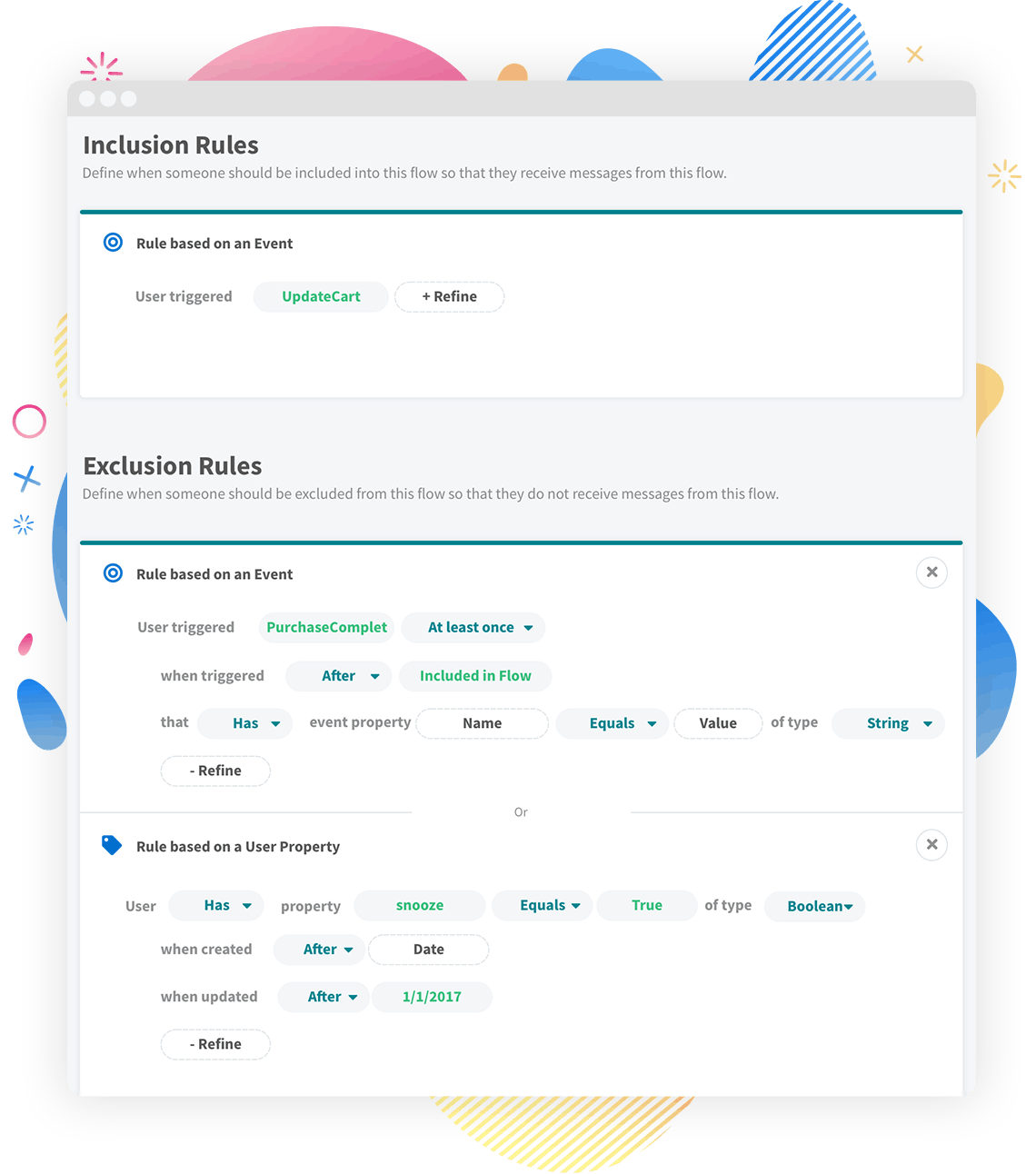 Segment your customers so you have the right conversations with the right people.
We built powerful segmentation tools so you can have the right conversations with the right customers at the right time. Want to reach women in New York who spent more than $100 last month? No problem. Want to send a campaign to people who browsed jeans but didn't purchase? We've got you covered.
By segmenting customers based on your own data, browsing behavior and data shared by Facebook you can craft tailored targeted campaigns that deeply resonate with your customers. Campaigns should feel like conversations, not mass marketing.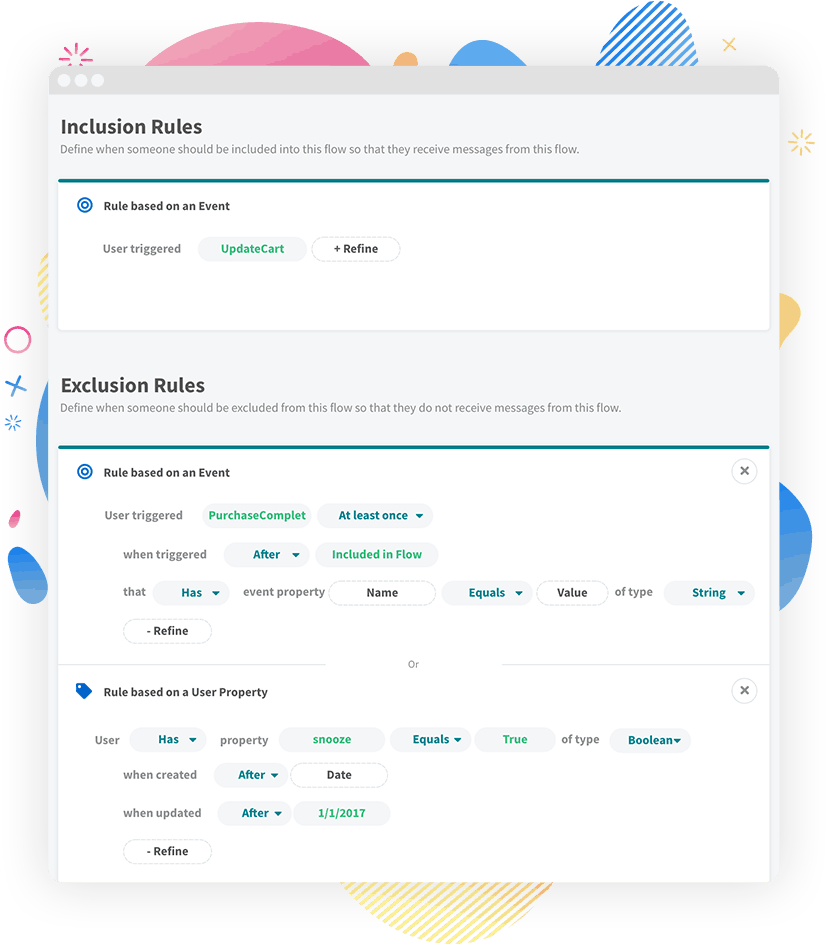 Easy opt-in for your customers
We engineered ShopMessage popups to be smart, beautiful, polite, and flexible. (If they were human they'd have one heck of an online dating profile.) Here's what we mean… Our popups are smart because they only appear to users who are already logged into Facebook. They're polite because they never interfere with your existing email capture popups. They're beautiful thanks to the dozens of designers we hired to perfect hundreds of customizable templates. And they're flexible because different popups can be set to trigger at different times and contexts.  In short, ShopMessage offers the industry's most effective (and feature-rich) list building tools for Messenger.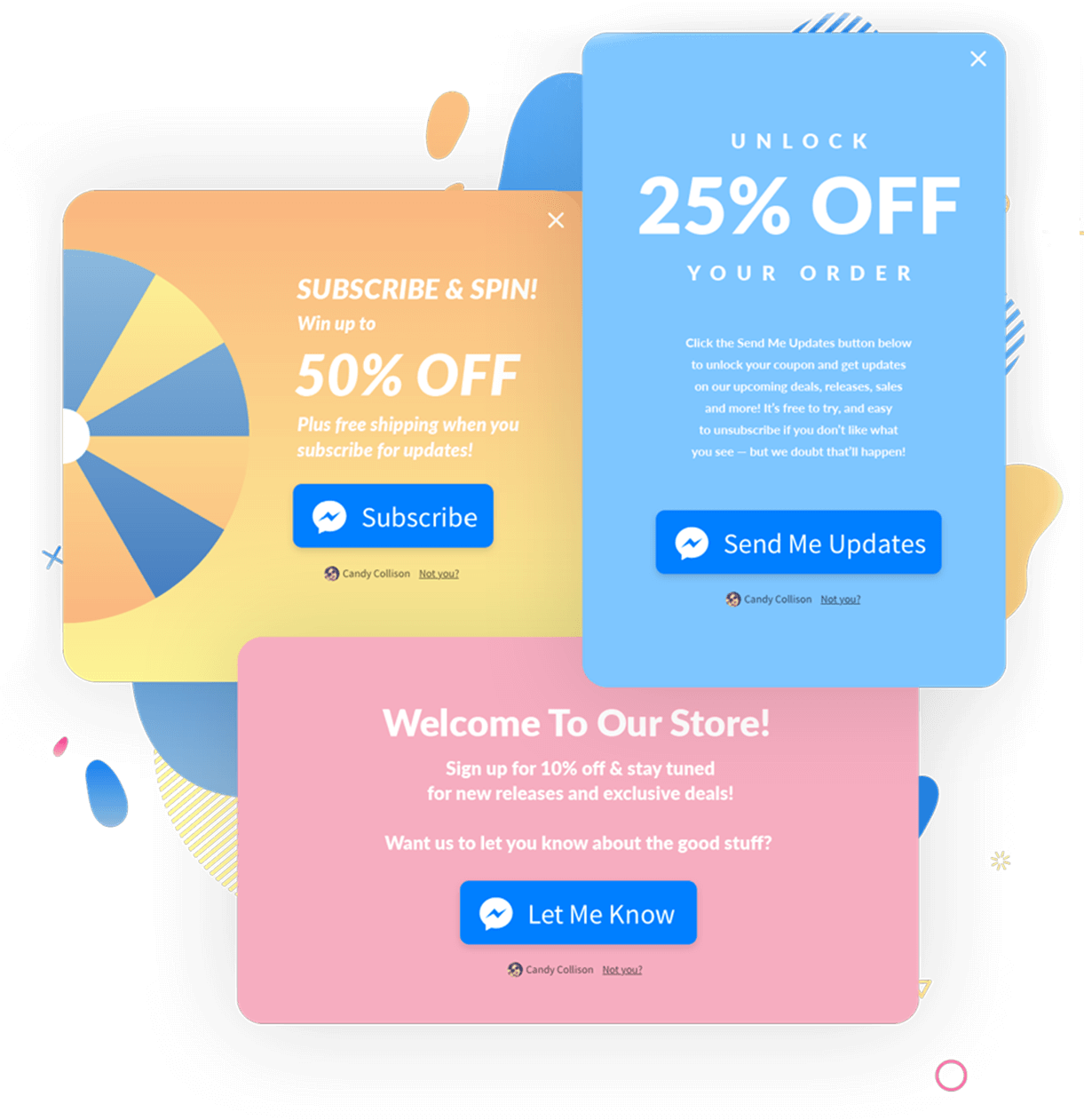 ShopMessage works with every commerce platform
ShopMessage boasts customers ranging from fast-growing new startups on Shopify to publically traded retail brands on custom platforms. No matter if you're on Magento, BigCommerce, WooCommerce, Shopify, PrestaShop, Hybris, Commerce Cloud, or something else, ShopMessage integration is fast and simple.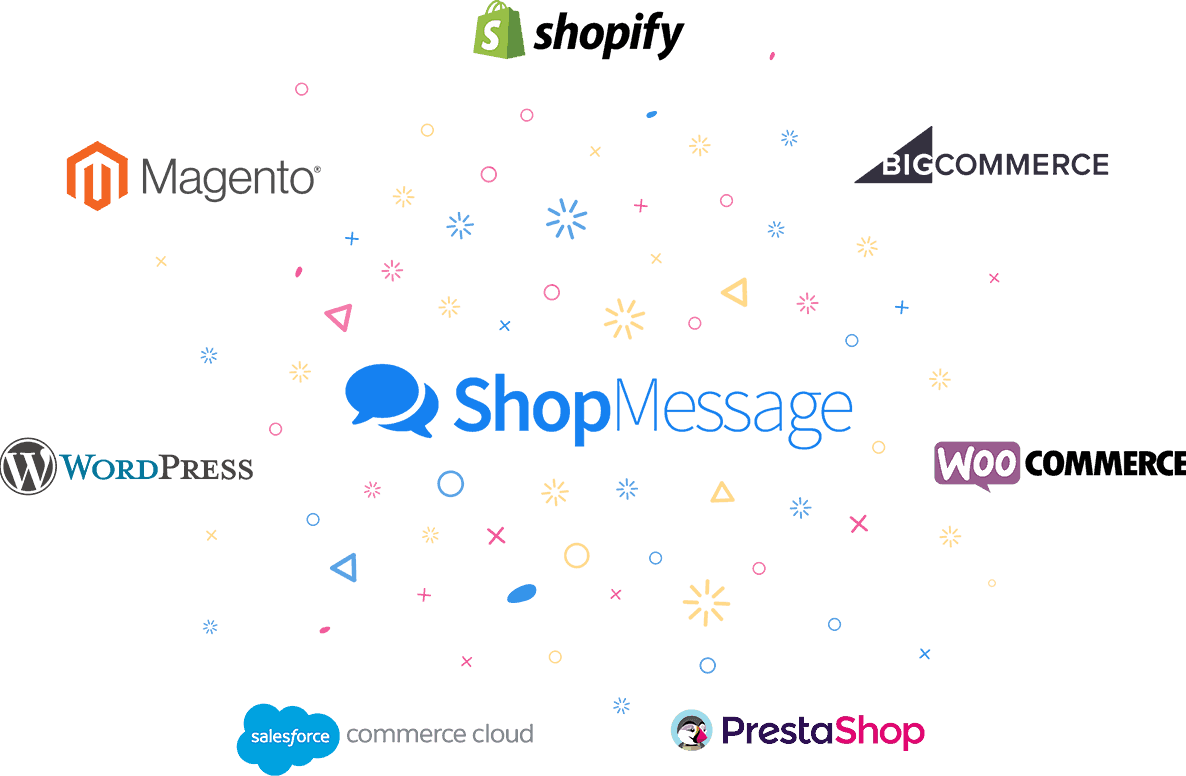 The features and service you need